Lou Maresca & Lisa Mead's
CENTRAL FLORIDA SURF SCHOOL
www.surfschoolcamp.com

| | | |
| --- | --- | --- |
| Office: | | 321-733-6422 |
WE TEACH STUDENTS OF ALL AGES; FROM KIDS TO ADULTS!
Hi, my name is Lou Maresca. Lisa Mead and I are the proud owners of the CENTRAL FLORIDA SURF SCHOOL; the east coast's largest and oldest Surf Camp. Since 1993 we've given thousands of lessons in Florida, New Jersey, Long Island, and Costa Rica. We're ready to help you learn to surf the safe, fun and easy way!

First timers are handled with care and instructed in water safety, surfboard handling, paddling, training, popping up and riding in their first class. You can take as many lessons as you like, private or group, and then move on to Reading the Ocean, Catching a Wave, Beginner Tricks, and more about general surfing fundamentals.

If you are already surfing and want to improve your skill or learn to tackle larger surf, COME ON DOWN!!
We have great local spots in Central Florida (Sebastian Inlet, Wabasso, Ft. Pierce Inlet) and Costa Rica for the more experienced surfer to work on - with our guidance and coaching of course.

We also take students on Guided Surfing Adventures to Costa Rica. These are all inclusive trips throughout the year. A great way for minors or adults to travel out of the country with an experienced Surf Guide/Instructor to get you into better waves and back again safely.

A lot of beginners get a board and go out and get hurt due to lack of basic knowledge. Many will never catch a wave... We teach all the right do's and don'ts and get you surfing during your first class.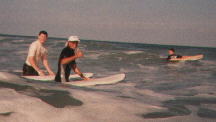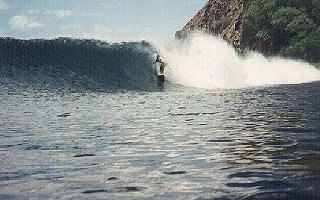 Home | FAQ'S | Rates | Register | What Students Say | Email